Buy En31d Alloy Steel Bright Bar, En31 Steel Round Bar, En31d Steel Bar At Reasonable Price In Maharashtra / Mumbai, India
Riding an unfathomable volume of industrial expertise, we are one of the best En31 Round Bar Suppliers in Ahmedabad. En31 is a high quality carbon alloy steel which offers a high degree of hardness with compressive strength and abrasion resistance. We are En31 steel round bar stockiest in India. En31 is also most commonly known as 52100 bearing steel. Highly used in roller bearing, automobile industry for the production of axle, spindle; shear blades, molding dies, ball bearing, shafts studs, bolts used in high stress. Our offered En31 Round Bar is Chemical Compositionwith various all Grades like carbon, manganese,silicon, sulfur etc.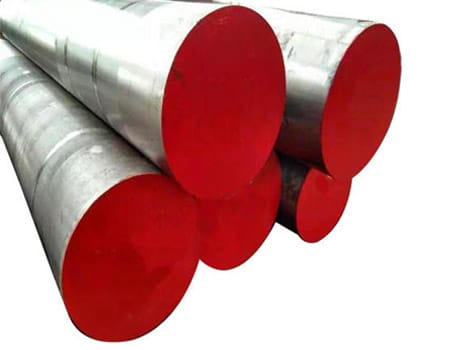 This range of product is widely demanded its quality features like high strength, corrosion resistance, and longer life. We firmly believe in catering to the need of the customers by way of supplying genuine tested En31 steel round bar at very reasonable prices.