Ship Shaft Distributor & Stockiest india
Ship Shaft, Round Bar Leading Supplier, Distributor, Stockiest, Dealer in Ahmedabad, Gujarat
Supreme Hydraulic Steel is a global – supreme partner for the steel industry.This is the first in a series of articles about the shaft line. When sail began to give way to steam in the early 19th century, one of the first problems facing the new breed of ship engineering designers was how to get the power from inside the hull to where it was needed outside. Headquarters in Ahmedabad- Gujarat, India. We are one of the experience and leading suppliers, distributors, dealers of hydraulic steel equipment.  The Product including like Ship shaft, Round Bar, Sheet and plates, pipe fitting and flanges. The product is highly preferred for the Marine Industry.  We provide various types of En series Round bar like En31 Round bar, En 8, En19, En24,En31,En345,En45,16MnCr5 Round bar, SAE8620 Round Bar etc. Our vendors employ the most modern technology and machinery to carry out the production and other related processes perfectly. We work as a team in understanding the need of the customer keeping each other business interests intact so that we could deliver products at right time and at competitive rates. All our offered Round bar chemical composition are available through various grades according to the need of the client. The entire products are thoroughly inspected on the various parameters such as corrosion resistance, temperature, accurate dimension, flexibility, high tensile strength and durable finish.  Our offered product finds their wide application in various industries.  Working towards technological development through a dedicated, determined and dynamic team of people to meet the most stringent requirement of our regular customers. As we are providing the highest mild steel product to some most recognized manufacturer.
Having state-of-the art facility complete with the all latest technology having the minute precision to produce stainless steel product such as Round bar, Forged fitting, Welding Rotator wheel etc. Industrial leadership that equips our team members to manufacture customized product and achieve we have developed modernized R& D center and cutting edge facilities.  Having various functional unit like engineering production, Research & Development, Testing, Warehousing, packaging. Backed by an experience team of professional which assist us achieving the specific goal of the organization and utmost to the level of client satisfaction. Quality controllers are well versed with the international standard of quality and also ensure that our entire production process is conducted in observance of the same.  Having experience and equipment that enable us to solve any problem our customer may have with the propeller equipment or any other arrangement. We are able to handle even large dimensions.
Aiming to serve industries globally, we are involved in exporting the hydraulic steel product. The foundation of our company is totally based on quality, customer service, and performance.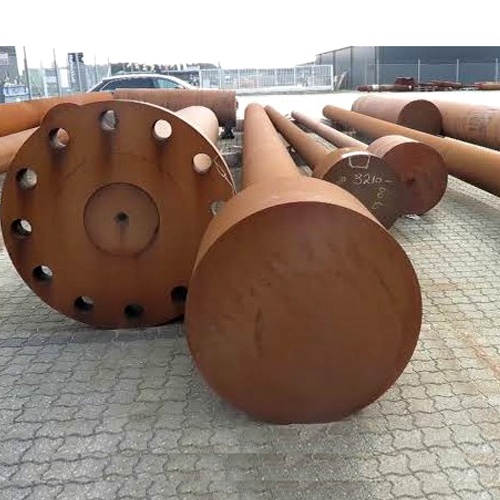 Leading Ship Shaft Supplier in Ahmedabad, Gujarat
Owing to our expertise in this domain we Ship Shaft Supplier in Gujarat which includes awide range of product of alloy steel pipe, carbon steel pipe, and steel tube. At thevendors end these ship shaft are manufactured using advanced  technology and high quality raw materials in compliance with international standards.  Highly acknowledged by our client due to its fine features like easy to install, corrosion resistance, high strength, and durability, light in weight, smooth surface, and accurate dimension. Before delivery of the final product, the offered product is checked by our vendor's quality controllers on diverse parameters of quality. Affordable prices Application Heavy engineering Industry, automobile Industry Electrical industry and Railway Industry.
No.1 Ship Shaft Distributors in Gujarat
Having unique entity in the industry, actively committed towards and ship shaft distributor in Ahmedabad. Have the capabilities to provide shaft to most diameters, tolerances and lengths. Ship shaft is a kind of raw materials that comes scrap after the dimension of a ship. We have a wide variety of round starting diameter 100mm going up to 1300mm. Manufacture by high quality grade materials and latest advanced technology. After manufactured, our offered ship shaft is dully checked on a various testing parameter in adherence to the international quality standards.  Apart from this, our respected client can avail this shaft from us at market leading prices.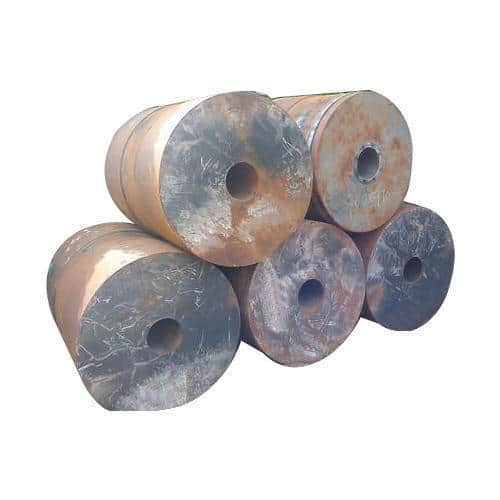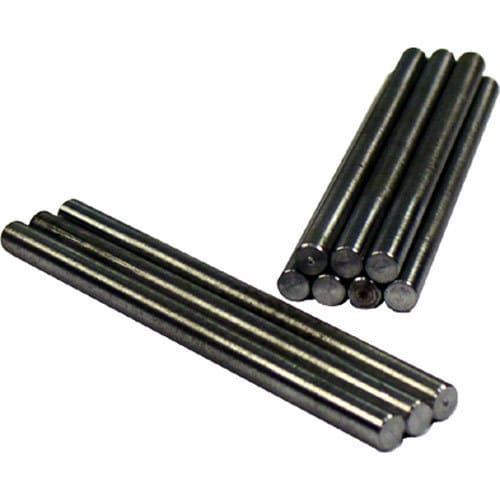 No.1 Ship Shaft Dealers in Ahmedabad, Gujarat
we are a unique entity in the industry as one of the prominent Ship shaft dealers in Ahmedabad. Our offered Ship shafts are reliable as they have been composed of the nicest raw materials ensuring highest durability. This is available in various quantities.  Additionally, vendor's quality auditors test this heavy ship Shaft on varied parameters of dimension finish and durability before the final dispatch to ensure zero defect range at clients.The offered product is known for its minimum maintenance, resistance against fire, thermal stability and high strength. Ensure a premium standard of quality we follow total quality management while manufacturing.
With the assistance of our team of adroit professional we have become the remarkable Ship shaft trader in Gujarat. This shaft is designed by experience professional that use premium quality raw materials to fabricate a complete compliance matching up with international quality standards. Having sound knowledge and experience to function independently in varied spheres of their activity we are also supplier of En Series round bar. Work as a team in understanding the need of the customer keeping each business interest intact and deliver the product at right time and at the most affordable prices.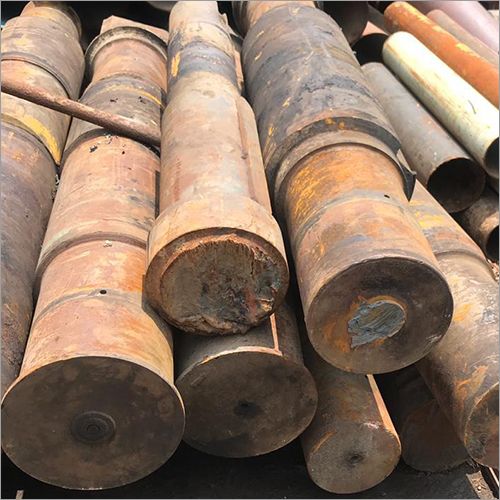 Best Ship Shaft Suppliers in Ahmedabad, Gujarat
Supreme Hydraulic Steel is an SS Propellers Marine Shafts supplier in Ahmedabad. We supply Propellers Marine Shafts in various sizes and shapes based on the customer's requirement. A ship Propellers Marine shaft transmits mechanical energy from the main engine to the propeller.  The shafts have a huge application. It is highly made up of shaft bearing, and finally the propeller itself. Using only the finest quality virgin steel the SS propeller marine shaft assemblies and supplied in various diameter from 32mm to 300mm.The main Function of the SS propellers marine shaft is to turn the propeller.  Our offered Propeller marine shafts are one of the most reliable and trustworthy product because it thoroughly tested and examined under the various conditions to ensure fully safe of use. Propellers marine shaft in different grades of steel and stainless steel.  All this is bright ground finished according to very precise tolerance than straightened, machined and checked before shipment.
Looking for the best high quality Propellers Marine Shafts then you are at the right place. We are one of the leading suppliers of Propeller marine shaft in Ahmedabad.  Having good reputation in the market the product that are of high strength and high performance. We also designed customized product with different Propellers Marine Shafts in order to make them fit properly in the desired application. Our alloy steel Propellers Marine Shafts are noted for their great like flexibility, toughness and durability.  Available in various materials up to maximum diameter to suit customer requirements. Our offered Propellers Marine Shafts cost are fixed at affordable ranges.
By leveraging upon our huge industry experience we provide the best quality array of Custom marine shafting. We provide you a best various fiber Marine shafting according to your choice. Acknowledged by our client due to its fine quality and high performance.  Available in various classifications, size according to the requirement of our lovable client. It can fulfill all requirement of our client with their new project. Moreover, it offers by us at a very nominal rate.